Free Austin Apartment Finder

Joe Craig 512 413-1622

                                       AUSTIN APARTMENT LOCATORS

                             11011 Research Blvd #200 Austin TX 78759

                         on 183, 2 blocks North of Braker Ln Next to Marcos Pizza

                               Are you confused with all the apartments you see online? 

You are hardly alone! It seems that craigslist has been over ran with postings that are rarely updated. You call, only to find out that the prices are actually much higher,  part of the problem is that the Apartment market in Austin has changed quite a bit over the last 6 months, but NO WORRIES! You have ME on your side! Our online computerized data base is the BEST in the business!

My name is Joe Craig, I am an experienced Austin Apartment Locator.  I know where are the best deals are, the BEST move in specials, cheap move ins, who works with credit, whatever your situation...I CAN HELP!

  I have a computerized data base with all the apartments, prices, floors plans and photos.

                   My Apartment locating service is COMPLETELY FREE for you!

Our FREE Austin Apartment Finder service from by Apartments HERE! will make your next apartment search quick and easy!  We work with all apartments in Austin TX, apartments in Cedar Park TX, Round Rock, Pflugerville, Leander & Hutto TX. Our Austin Apartment Finders can work with credit issues, bankruptcy or foreclosure. Apartments do not all qualify the same way, we know how they qualify and we can save you time and money! What our Austin Apartment Finders can do for you in MINUTES, will save you days  of frustration and get you a super deal on a beautiful Austin Apartment.

Apartments HERE! is well known and respected in the Austin area, if you need help...then choose someone who knows Austin, AND...WHO AUSTIN KNOWS!

                                 FREE  Austin Apartment Locator Service

                                 (512)  413-1622

Special situations, PETS? What kind? Size? Credit issues? Other requirements, needs, situations?

The Apartments send us their UNADVERTISED SPECIALS EVERYDAY, what we can do for you in 30 minutes can save you days of work, and a lot of money too! Our FREE Apartment locator service is just that...FREE!!

Our Austin Apartment Locator service is 100% FREE, we are a local Austin company, so make it easy on yourself and let someone who really knows Austin show you what Austin has available for you. We have a computerized data base with 1000's of apartments including photos, floor plans and prices, and of course...the latest SPECIALS!

These "NATIONAL OR REBATE OFFERING" Apartment locating sites may only show you apartments that have agreed to pay them if you show up on your own and write their name on the application as the reason you visited them. Many Nicer Apartment Communities may REQUIRE that your apartment locator actually escort you to their property in order to earn their commission, do you really think that the national locating sites or the "rebate if you put my name on the application sites" will show you ALL THE APARTMENTS?

                       PLEASE STOP INTO OUR OFFICE  - NO APPOINTMENTS ARE NEEDED!   BUT ASK FOR Joe Craig!

                                                                      11011 Research Blvd #200    Austin TX 78759

                                                                         For Faster Service call

                          Joe Craig (512) 413-1622

                                                       Apartments HERE! LLC 608841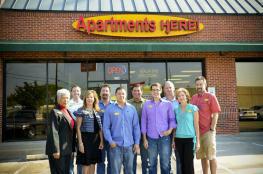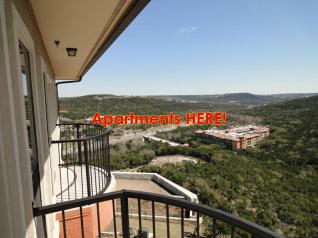 Team work gets you the BEST DEAL!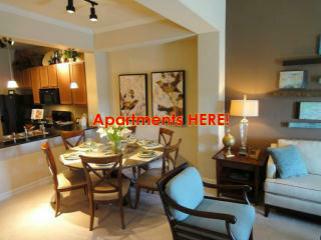 The Apartments LOVE our Austin Apartment Locators and what we do for them SO MUCH, they cheerfully pay us to bring them qualified clients! We find the Best Apartments in Austin!

           We REALLY are a FREE SERVICE!